Success for Council's high street investment fund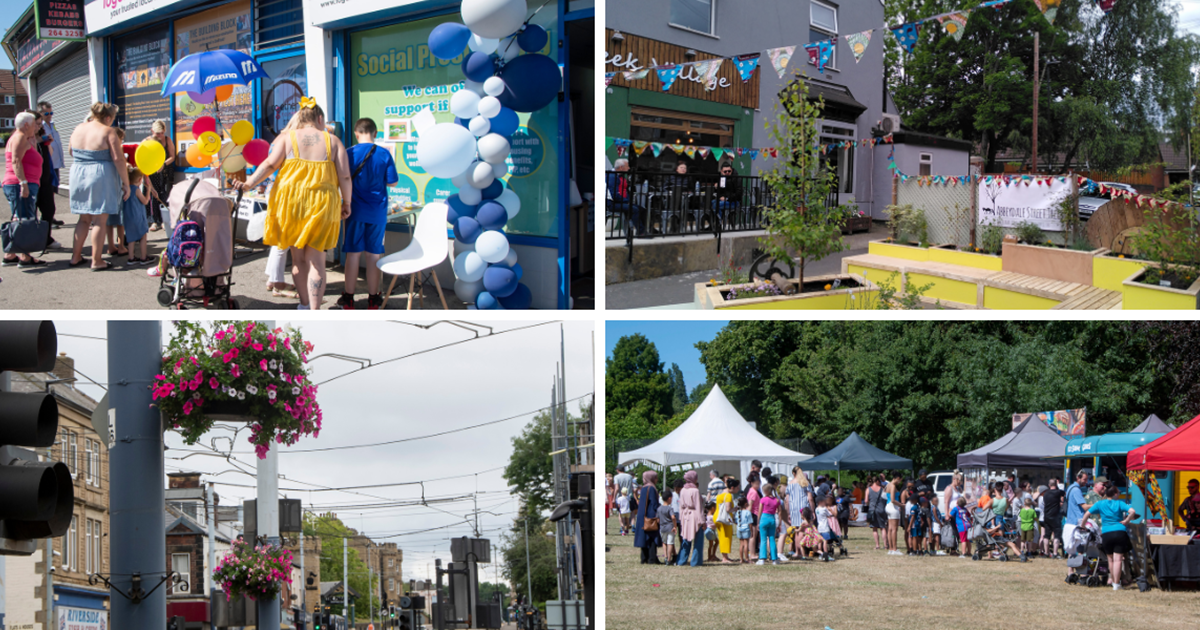 An independent evaluation of the Council's Economic Recovery Fund has shown high streets more than 'doubled the money invested', for every £1 spent. 
The report, undertaken by local research consultancy Kada, found that projects had wide reaching benefits and outcomes, including:
Visibly improved district centres
Communities across Sheffield supported and new partnerships built
Empowered community and business groups
Successful budget control achieved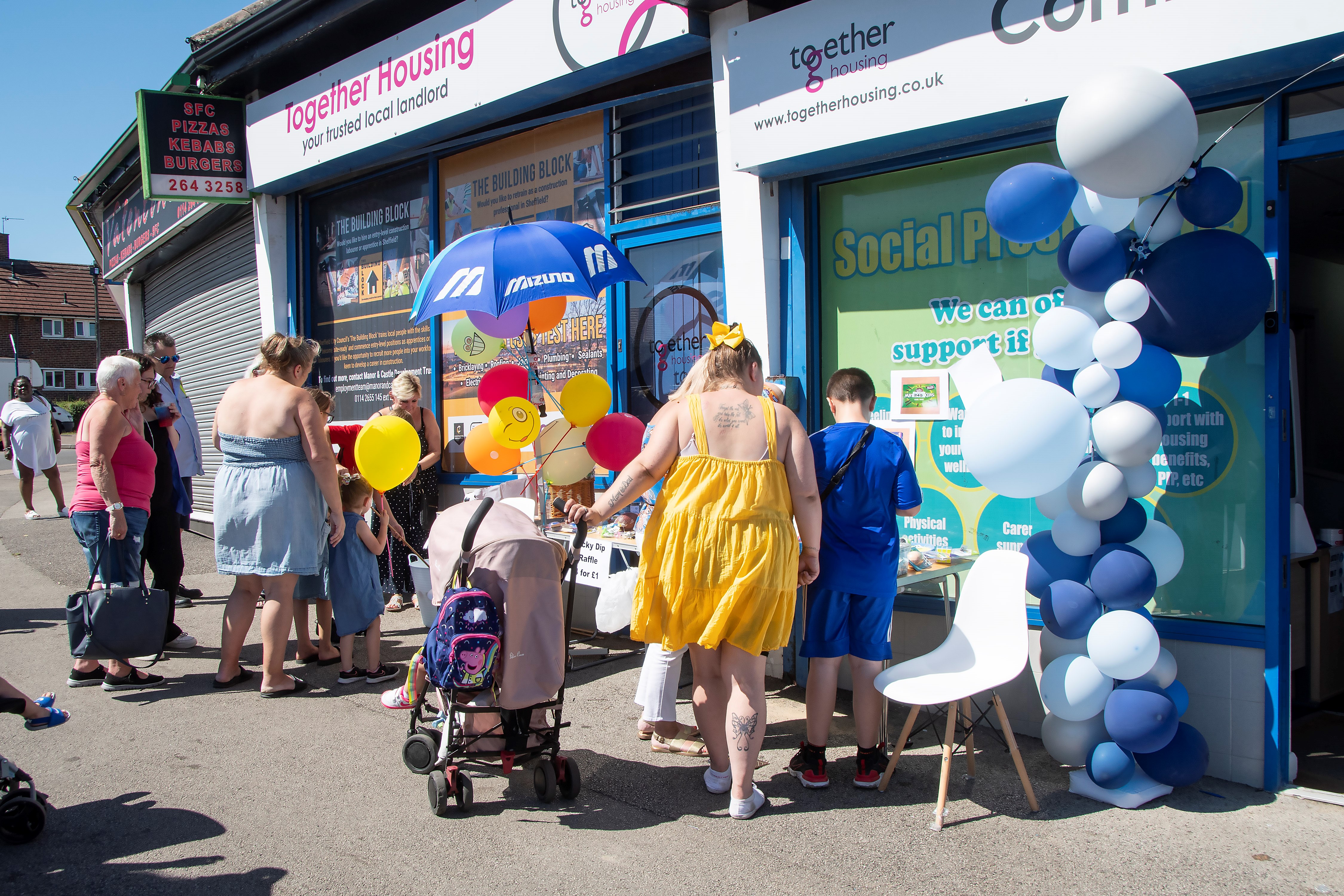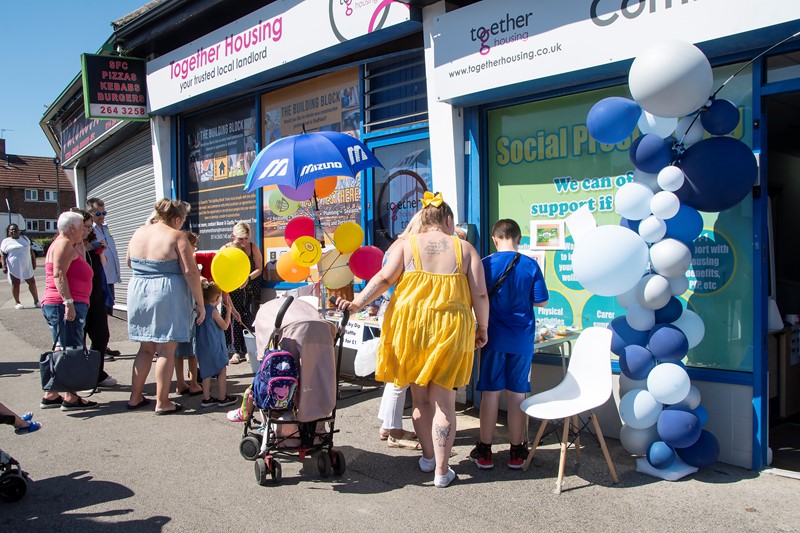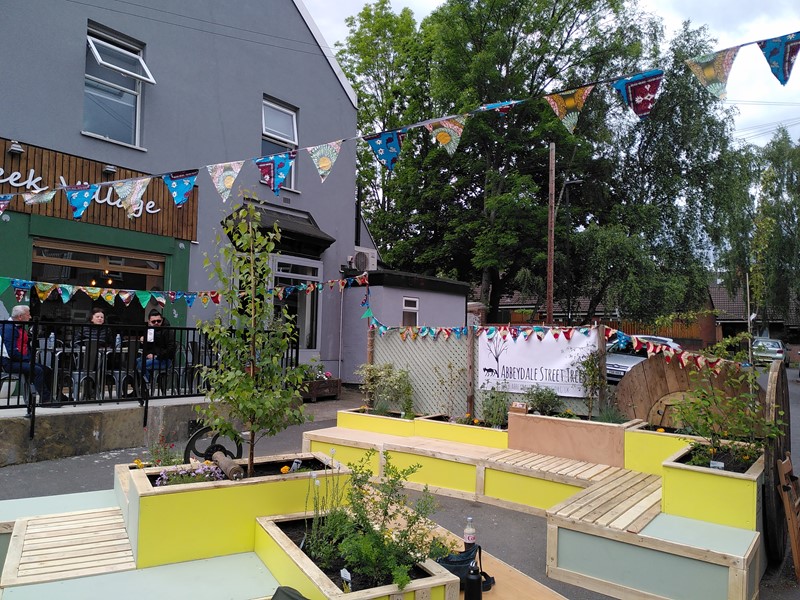 Overwhelmingly supported by stakeholders, the Economic Recovery Fund (ERF) represented a new way of working for the council, putting decision-making power and leadership into the hands of local communities.  Instead of providing funding for pre-defined outputs, the council invited partnerships and organisations to put forward their own proposals for what their neighbourhood needed.  The report has highlighted the enthusiasm and passion with which local project leads have responded. The Fund has confirmed the appetite among Sheffield's businesses to play an active role in their communities. 
So far, the report counted a range of outputs that have already been delivered or are in progress:
8 new business forums
3 shop front improvement schemes, transforming dozens of shop fronts
7 street art projects, including shutters, utility boxes and murals
12 Christmas light/shop front displays and associated events, across two seasons
8 high street marketing campaigns such as: website creation and development, banners, branding, leaflets and advertising
Over 50 community events, markets, family fun days and concerts
New street furniture, including parklets, seating, bike parking, benches and bins
Planting schemes and tree installations
Planning permission for a green wall to be installed early in 2023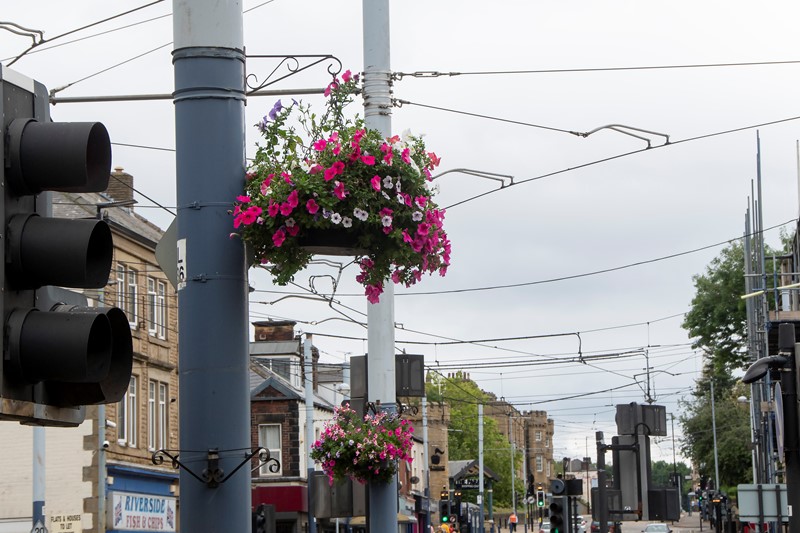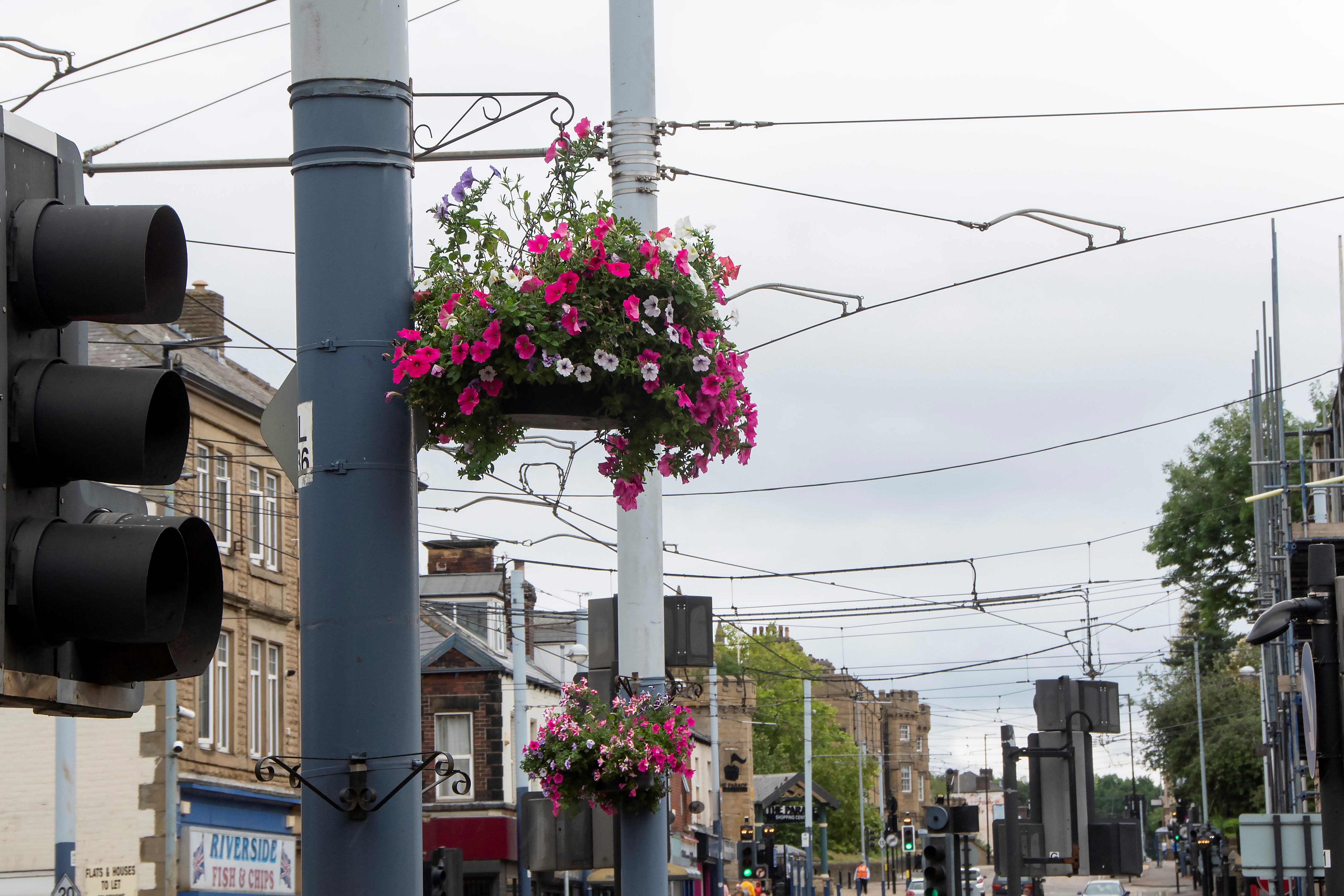 Janine Lawson, Hillsborough Together Project Lead and owner of the Hillsborough Tap, said:
"The ERF has been instrumental in the development of the High Street and allowed us to meet the needs of the both the customers and the independent businesses to ensure businesses recovered after the pandemic.
"We have been successful in developing a real sense of community both between the businesses and in the wider community, the support of Hillsborough Together has been overwhelming and to see the high street developing so successfully has created a great sense of pride within the area."  
Cllr Martin Smith, Chair of the Economic Development, Skills and Culture Policy Committee and Chair of the ERF Steering Group, said:
"I am pleased that the evaluation of the Economic Recovery Fund has been so positive. The Council has shown it can work in partnership with high streets to ensure they meet the needs of their communities. This approach of giving more autonomy to local areas is a model we are looking to replicate and continue.
"The success of the Fund belongs to the community champions and business leaders who have put so much into delivering a wide range of projects. It has taken dedication, commitment, time and they deserve huge recognition.  With passion like this across the city Sheffield high streets have a bright future."
Karl Dalgleish, Company Director, Kada said:
"The Kada team worked on this evaluation for several months really getting under the skin of the Economic Recovery Fund, talking to a diverse range of officers inside the Council and stakeholders and businesses in local communities across Sheffield. The evidence clearly demonstrated the impacts of ERF round one and highlighted many local success stories.  This is particularly impressive given that the project was completely new and had to be designed and delivered quickly and effectively.  At the time of writing, all fifteen district centre projects are on course to deliver their projected outputs.
"The ERF evaluation has highlighted the viability and benefits of this new collaborative and creative community led approach and demonstrated what can be achieved at a local level.  As a Sheffield company we were really pleased to be appointed to help analyse this unique project and provide an independent view on both the successes and lessons learned. The report has given the council a strong set of recommendations so that round two of the Fund can build on the successes and lessons identified."
The full report can be read on the Economic Recovery Fund webpage: https://www.sheffield.gov.uk/business/covid-19-economic-recovery-fund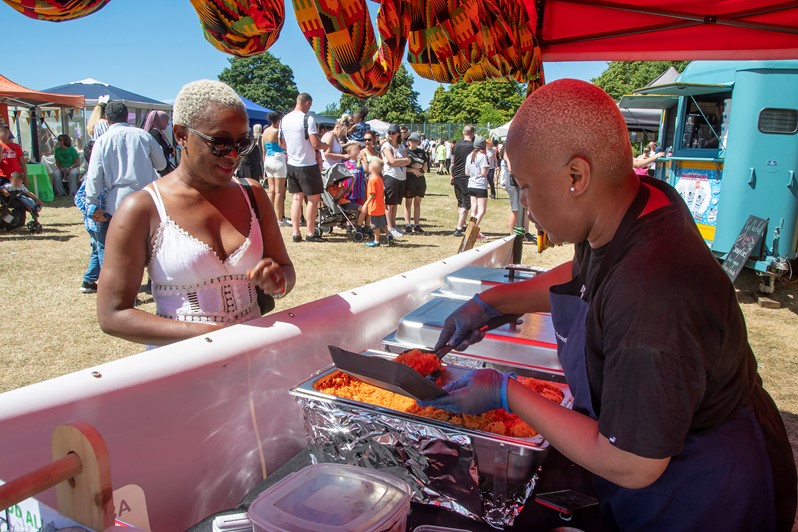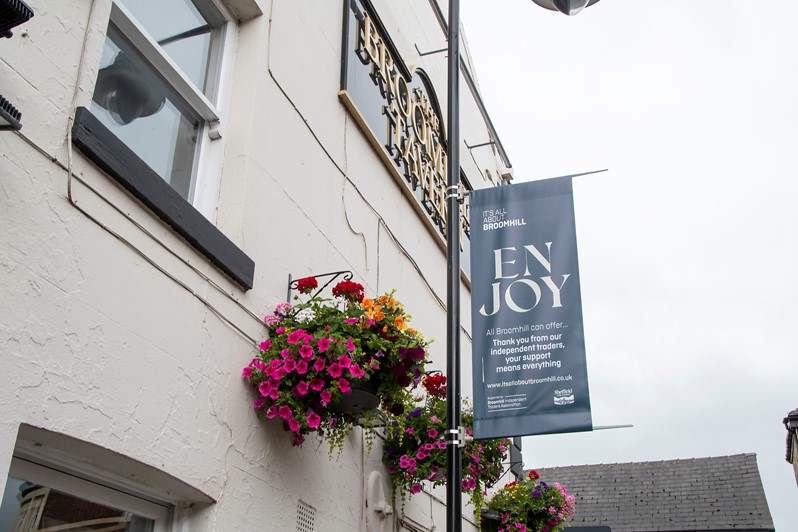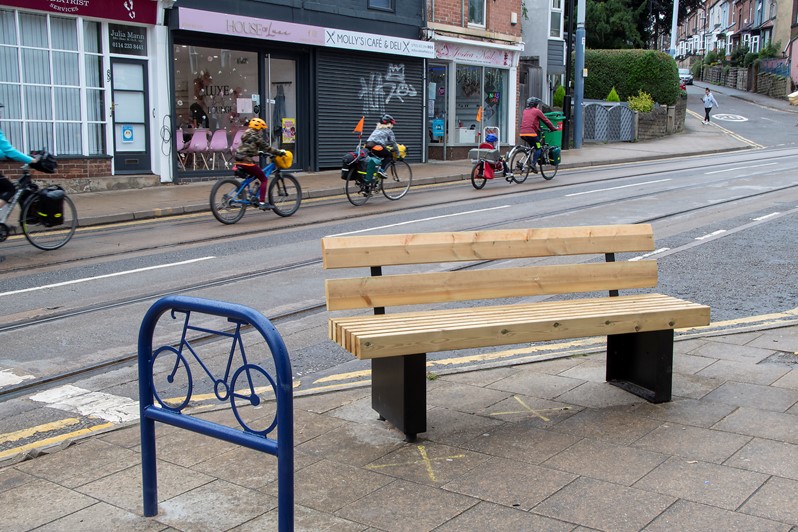 Notes to editors
ERF was launched in March 2021, with applications scored by a Steering Group made up of Councillors, senior officers and private sector representatives. Projects then entered into a Funding Agreement and were supported and overseen to deliver projects themselves.
11 projects were event led and largely took place in the city centre, as part of the Summer in the Outdoor City campaign, which aimed to bring back audiences following the pandemic. 15 projects were funded in various district centres across the city. The full list of projects funded is (grey denotes completed projects):
ERF PROJECTS

District centre projects

Summer in the Outdoor City programme

Bear Trail Extension

Community in Unity

Chapeltown

Division Street Markets

Spital Hill

Festival on the Square

Firth Park

Orchard Square animation

Page Hall

Sheffield Music Trails

Manor Park

Tudor Square Animation

Woodhouse

Leopold Square Summer of Music

Mosborough

Game City Adventure

Nether Edge

Pollen Market

Abbeydale Road

Castlegate Festival

Totley Rise

 

Hillsborough Project

 

Walkley Action Group

 

Broomhill Traders Association

 

Site Gallery – Out & About

 

Angel Street Kinema

 
A second round of funding will launch early in 2023.
Other stories you might like