Summer holiday round up: Family friendly activities in Sheffield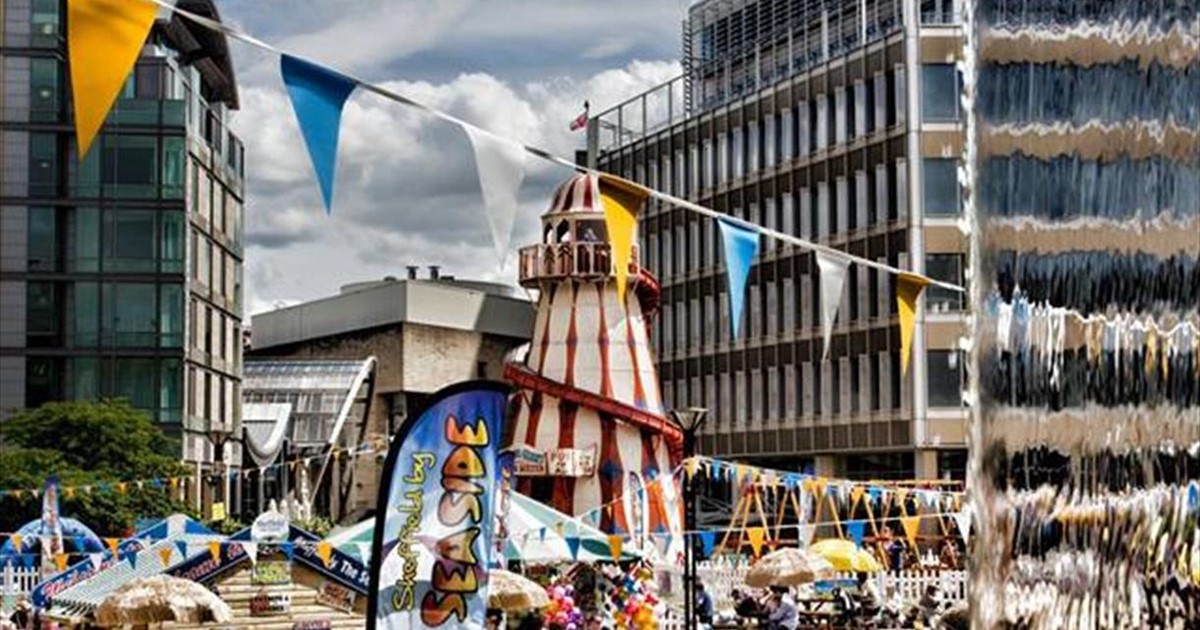 The summer holidays are finally here and with many of us planning a staycation this year, we've rounded up some of the best family friendly activities for all ages to get involved in. From Sheffield by the Seaside, Photomarathons and bear hunts, to arts and crafts groups and circus lessons, take a look at the best bits of what Sheffield has to offer for a great family break this summer…
Our latest campaign, Summer in The Outdoor City, rounds up the latest and most exciting outdoor events taking place right here on our doorsteps this summer, this includes a seaside experience in the Peace Gardens and a bear hunt around the city's neighbourhoods.
Family fun at Sheffield Museums
Our Museums have got lots of fun and educational activities planned to keep our younger visitors entertained throughout the holidays. Take a look at what's on here.
Sheffield Libraries for children and families
From a summer reading challenge, to story times with a draw along and wild animal themed craft sessions, Sheffield Libraries offer a wide range of free entertaining and creative activities for the whole family. See what's on offer here.
Children's University Festival of Fun
The Sheffield Children's University Festival of Fun provides over 65 free summer activities by Learning Destinations. All activities are suitable for children and young people with special educational needs and disabilities (SEND) with adult support. Find out more and get involved here.
Summer Holiday picks from Our Favourite Places
Sheffield's culture guide Our Favourite Places have created a roundup a whole host of exciting arts and culture activities and events for families, kids and young people that are taking place in Sheffield over the six-week holidays. Check out their top picks here.
Councillor Jayne Dunn, Executive Member for Education, Children and Families said "After another difficult school term living with Covid-19 and the upheaval it has brought with it, our children and families deserve to spend some quality time together enjoying a happy, healthy summer break.
"I know the six-week holidays can often be a source of pressure on families and keeping everyone entertained for that long can prove quite difficult, so I'm delighted to see that this year there's so much going on in our city for children and young people to enjoy that won't break the bank.
"Sheffield has lots to offer by way of heritage, arts and culture, entertainment and of course, the great outdoors. I hope that children and families take the opportunity to explore all that we're so lucky to have on our doorsteps, try new things, learn new skills, and most importantly have fun doing it."
Other stories you might like