Take ya pick-er! Litter picking equipment now available in local libraries

Sheffielders who want to help keep their local community litter free can now collect litter picking equipment from libraries across the city.
As part of a new drive to enable more volunteers to take part in litter picking activities, the council has worked with its highway contractor, Amey, to ensure equipment is readily available in local areas.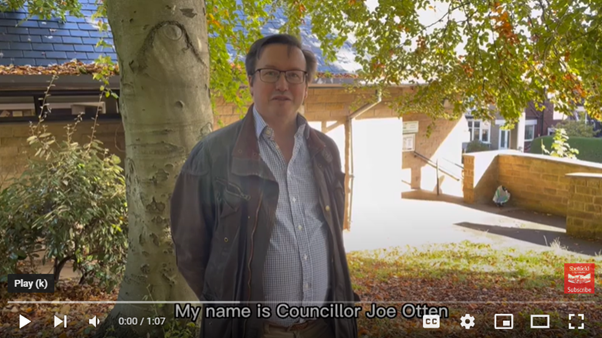 Litter pickers, bags and gloves will now be readily available in many local libraries in Sheffield, ensuring that litter picking is more accessible and allowing more people to proactively look after their neighbourhoods.
The Council will coordinate the distribution of the equipment to community libraries, after new stock is delivered by Amey to the Central Library. The library service will then utilise their fleet of drivers to deliver new equipment to libraries that require it.
Following feedback from community-led organisations such as the Sheffield Litter Pickers and other local voluntary groups, it was recognised that access to litter picking equipment would achieve higher levels of volunteer engagement in litter picking activities, resulting in cleaner and greener communities.
Councillor Joe Otten, Chair of the Waste & Street Scene Policy Committee at Sheffield City Council said:
"This initiative is a positive step in growing and supporting our volunteer litter picking groups and harnessing the pride that Sheffield residents already have in their local areas.
"We all want to live in clean and attractive areas and by providing litter picking equipment in multiple locations across the city, we can ensure those who want to make a difference can do so easily, with the proper equipment.
"Sheffield already has a dedicated group of volunteers who selflessly give up their time to clean up after others, but we all have a responsibility to do more and dispose of our litter in the right way."
Litter picking equipment will no longer be available to collect from Amey's Ecclesfield depot. Instead, people should enquire at any of the local participating libraries about getting their own litter picking apparatus. Equipment will be available for collection at any time during the usual opening hours of the libraries.
Linda Ball from the Sheffield Litter Pickers said:
"We are delighted that the public will be able to access litter picking equipment from participating libraries. Anyone wanting to be active in their communities can do so - it is satisfying and rewarding to make a difference, and all efforts to keep our city clean are much appreciated. We'd like to say a very big thank you to Sheffield Libraries."
Find out more about the work of the Sheffield Litter Pickers.
For more information about getting your own litter picking equipment and how to start litter picking see Organise a community litter pick | Sheffield City Council or contact the Project Lead, Bethany Allsop, at bethany.allsop@sheffield.gov.uk
Litter picking equipment will be available to collect from the following libraries:
Central Library (Central Library, Surrey Street, Sheffield, S1 1XZ)
Chapeltown Library (Nether Ley Avenue, Sheffield, S35 1AE)
Crystal Peaks Library (1-3 Peak Square, Crystal Peaks Complex, Waterthorpe, Sheffield, S20 7PH)
Darnall Library (Britannia Road, Sheffield, S9 5JG)
Ecclesall Library (120 Ecclesall Road South, Sheffield, S11 9PL)
Firth Park Library (443 Firth Park Road, Sheffield, S5 6QQ)
Highfield Library (London Road, Sheffield, S2 4NF)
Hillsborough Library (Middlewood Road, Sheffield S6 4HD)
Manor Library (Ridgeway Road, Sheffield S12 2SS)
Parson Cross Library (The Learning Zone, 320 Wordsworth Avenue, S5 8NL)
Stocksbridge Library (Stocksbridge Library, Manchester Road, Sheffield S36 1DH)
Woodseats Library (The Roddick Building 900 Chesterfield Road, Sheffield S8 0SH)
Other stories you might like