The Fringe at Tramlines to run across Tramlines weekend 2021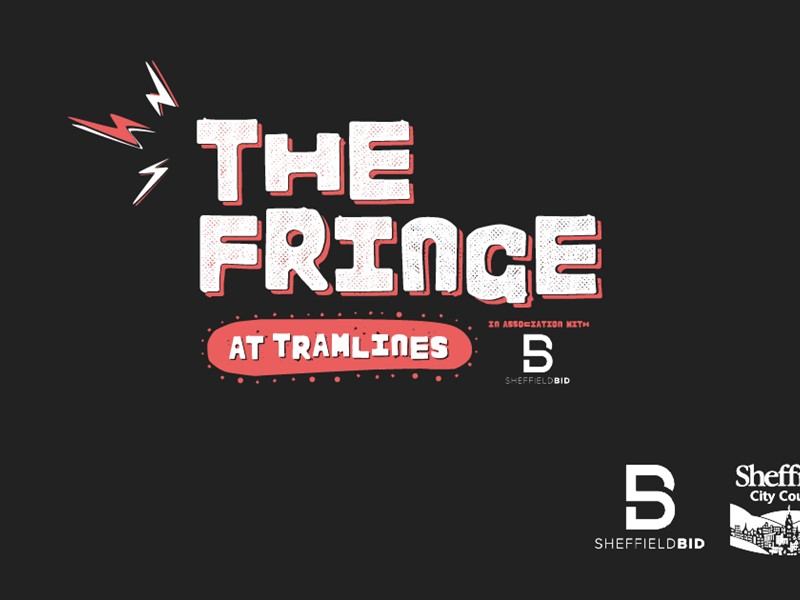 Following last week's announcement that Tramlines festival will go ahead later this month, it has been confirmed that The Fringe at Tramlines, in Association with Sheffield BID, will also run across the city centre and in venues throughout the city.
From Friday 23 to Sunday 25 July citywide venues will get in on the action alongside the main festival at Hillsborough Park, with outdoor music and entertainment also on Devonshire Green and in the Peace Gardens.
The Fringe at Tramlines Stage on Devonshire Green presents two days of high-quality music from an extremely talented range of DJs performing live sets throughout the weekend.
The highlight on Saturday is the critically acclaimed, Chris Hawkins: BBC Radio 6 Music presenter and a regular voice on BBC Radio Live. Chris will be creating a live podcast from the stage on the theme of 'How to be a DJ' as well as playing his own set and bringing in a guest DJ. On Sunday the music varies from chilled reggae to R'n'B with headline DJ and producer Winston Hazel, a Sheffield legend.
Live bands will feature across The Fringe programme in numerous events planned by bars, pubs and clubs.
There'll be plenty of entertainment for families in the Peace Gardens on Saturday and Sunday, with a disco for anyone who fancies a dance and plenty of deckchairs when it's time to chill. The helter-skelter, roaming children's characters and fantastic food on offer will provide the perfect family hangout.
Councillor Julie Grocutt, Deputy Leader at Sheffield City Council said:
"We're really pleased that The Fringe at Tramlines can once again run alongside the main festival and it will be a memorable occasion on our Summer in the Outdoor City line up. I know how popular the weekend is and it's a real opportunity to enjoy our vibrant city, showcase local, upcoming and unsigned talent, but even more so it's a chance for people to let go and have a great time.
"Our hospitality venues have worked so hard to stay afloat during the pandemic and to stick to the guidelines that have kept us all safe and they should be applauded for their efforts. With social restrictions being lifted and so many bars, pubs and clubs eager to be involved, The Fringe will provide a huge boost to our local economy and will feel like a huge celebration for everyone. 
"I understand that there may be some nervousness around all covid related restrictions being lifted and that some may want a slower return to normality. If you're going out for The Fringe try to plan your weekend as much as possible and speak to venues about their arrangements so that you can go to the places where you'll feel most comfortable. We want everyone to be able to enjoy the best of what Sheffield has to offer in their own way and for those who prefer there are lots of opportunities to stay outside as well as what our fantastic venues are putting on indoors."
All Fringe events will be listed on The Outdoor City website, as well as programme listings in Exposed Magazine. Attendees are advised to check with individual venues whether ticketing or pre-booking is required, as each venue and event will be run separately.
If the Government's plan to remove all social restrictions goes ahead, The Fringe will take place on the first weekend after those changes, meaning that venues will not be legally required to put social distancing, table service and limited capacity measures in place.
The event is run in association with Sheffield BID, as part of their commitment to support the city centre and its businesses.
Diane Jarvis, Head of Business Operations at Sheffield BID said:
"The announcement that The Fringe at Tramlines event is returning to the city centre is more excellent news for the city and for our businesses.
"The Fringe will once again showcase local creative talent and provide a unique platform to reach a large and captive audience. The Fringe at Tramlines attracts thousands of people and we're once again looking forward to seeing a vibrant, carnival atmosphere in the city centre.
"We're proud to play our part in helping to bring yet another fantastic event to the city centre this summer and to fully back the Council's Summer in The Outdoor City campaign.
"We would encourage everyone to plan ahead, to make the most of what is sure to be a fantastic weekend and, above all else, to support your city centre businesses."
Venues who are hosting or planning a music event in Sheffield around Tramlines weekend can feature and be promoted as part of the official 'The Fringe at Tramlines' programme. Simply submit the details for your event to Sheffield's licensing service at licensingservice@sheffield.gov.uk
The Fringe at Tramlines 2021 is part of Summer in The Outdoor City, our campaign highlighting all the exciting things you can do in Sheffield this summer, through to September.
Anyone with Covid symptoms should not attend and should stay at home and self-isolate.
Everyone over the age of 18 is now eligible for the vaccination and getting the jab is the best way to protect yourselves and others. Vaccines can be booked now on the NHS website. 
Other stories you might like