Tourist industry boosts Sheffield's economy by £1.35 billion in 2022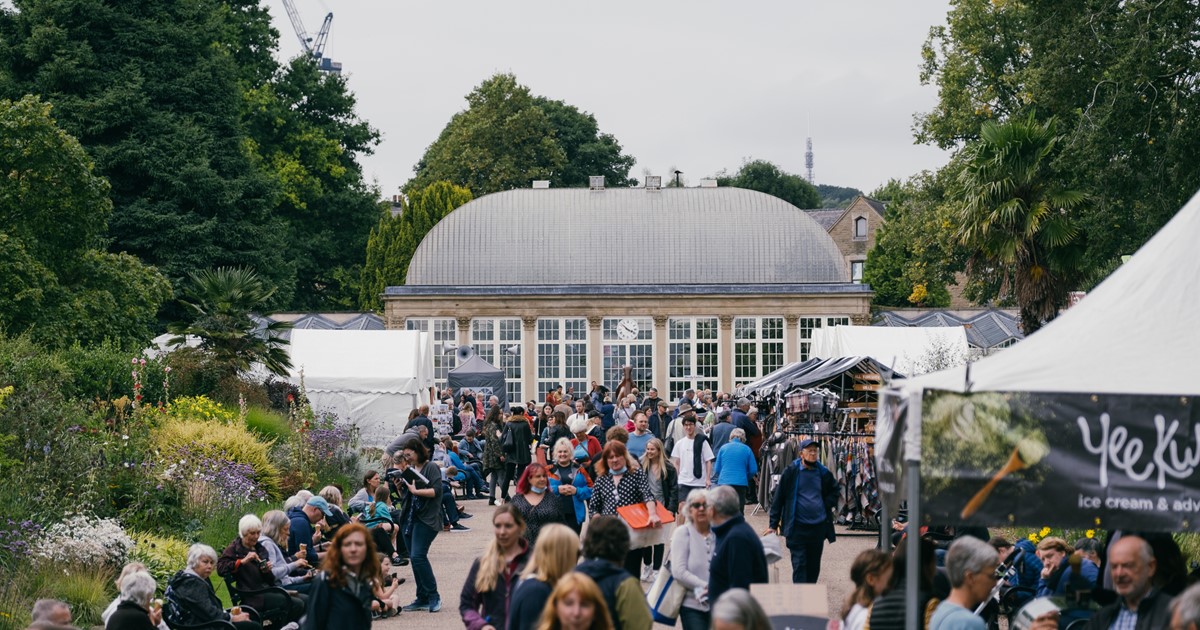 More than 15 million people visited Sheffield in 2022, bringing an estimated £1.35billion boost to the city's economy.
Tourists spent money on accommodation, food and drink, culture, shopping, and travel, which helps bring money into the city and create jobs. The visitor economy supports 13,285 full time equivalent jobs in Sheffield.
Cultural events, sporting fixtures and Sheffield's growing reputation as a city break destination has helped the city attract tourists in 2022. The Women's Euros brought football and footfall to Sheffield. City centre footfall increased by more than 10,000 (22%) and all of the city's hotel rooms were fully booked during match days. Whilst the Rugby League World Cup brought thousands more sports fans to Sheffield.
Events run by local businesses also helped make Sheffield more attractive to tourists. Markets like Peddler street food market and Pollen flower markets continued to thrive and annual events like World Snooker, Tramlines and Art in the Gardens brought sports, music and arts fans to the city.
Sheffield has been named the 'second best city to visit' by TimeOut and its reputation as The Outdoor City attracts city break visitors who enjoy adventures from climbing to stand up paddleboarding to exploring our open spaces on foot. Having the Peak District on Sheffield's doorstep is an added bonus for visitors. These adventure opportunities sit alongside culture and heritage and live music, which adds to Sheffield's tourist offer.
This is the first year since 2019 that the visitor economy has not been affected by covid restrictions. The value of Sheffield's visitor economy is now only 1.2% below its pre-pandemic level. Figures show that Sheffield's visitor economy recovery is in line with other major cities across the UK.
Councillor Martin Smith, Chair of the Economic Development and Skills Committee, said: "We all know how brilliant Sheffield is because we're residents of the city. It is fantastic to see that tourists are keen to visit and experience all the Sheffield has to offer.
"The pandemic was an incredibly challenging time for our visitor economy and it is good to see that recovery is on track and that visitors are returning to Sheffield. A strong tourist offer is good for our city and its residents, it creates jobs and boosts our economy.
"In autumn, Sheffield's proposed Destination Management Plan - a long term plan for tourism in the region will be considered by the Economic Development and Skills Committee. The plan follows July's announcement of the South Yorkshire Local Visitor Economy Partnership by Visit England and will bring together unique attractions and visitor experiences from across the region to attract more visitors to South Yorkshire.
"From world-class sporting events to local artisan markets, adventures on the edge of our city in the Peak District, visits to our museums, galleries and theatres, and of course, shopping trips. I am proud that Sheffield has attracted so many visitors, providing a welcome boost to the city's economy."
To find out more visit welcometosheffield.co.uk/visit. 
Notes to Editors
Data is taken from the annual tourism economic impact research undertaken for Sheffield for the calendar year 2022. Outputs in this report have been generated using STEAM, the tourism specific economic impact model, owned and operated by Global Tourism Solutions (UK) Ltd.
The expenditure and activity of visitors to Sheffield supported a total of 13,285 Full-Time Equivalent jobs (FTEs) in 2022. Total employment includes the jobs generated by the expenditure of visitors on goods and services, totalling 9,347 FTEs, and the indirect and induced employment supported through local businesses and residents spending tourism revenues locally, accounting for a further 3,938 FTEs
Staying visitors encompass all tourists staying overnight for at least one night in one of the following types of accommodation:
Serviced Accommodation – including Hotels, Guest Houses, B&Bs, Inns
Non-Serviced Accommodation – including Self-Catering properties such as Houses, Cottages, Chalets and
Flats, as well as Camping and Caravanning, Hostels and University / College accommodation
Staying with Friends and Relatives (SFR) – unpaid overnight accommodation with local residents
Day visitors are people visiting the area on a non-routine and non-regular leisure day trip from a home or holiday base
In July, the South Yorkshire Local Visitor Economy Partnership (LVEP) was announced by Visit England. The partnership brings together the region's local authorities and the Mayoral Combined Authority to support and grow the visitor economy. Following this, a Destination Management Plan is being drafted and considered by the council. This will provide a framework for the city's development as a tourist destination, whilst a wider South Yorkshire Destination Management Plan will bring together unique attractions and visitor experiences from across the region to attract more visitors to South Yorkshire.