Universal Covid testing for all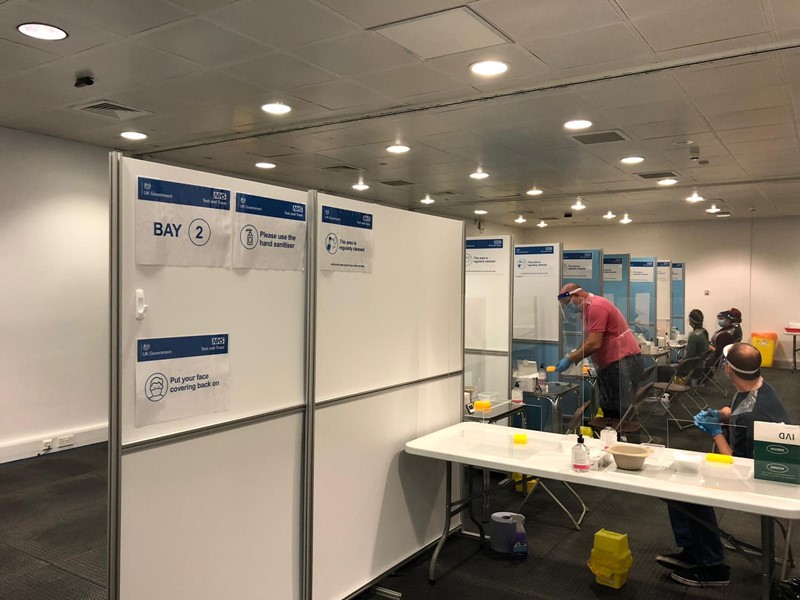 Everyone in England is now eligible for free, rapid Lateral Flow Device (LFD) tests to continue the fight against Covid.The LFD tests, which should be taken twice weekly, are for people who do not have symptoms and are designed to identify positive cases that would otherwise not have been found. They are easy to use and give results in 30 minutes.
Anyone with Covid-19 symptoms must book a symptomatic test, also known as a PCR test, by calling 119 or booking online at www.nhs.uk/coronavirus and must self-isolate immediately. Those who get a positive LFD test must also book a PCR test within 48 hours to confirm the result.
As most of us know, about 1 in 3 people with Covid do not have symptoms but can still infect others so getting tested regularly is the only way to know if someone has the virus. If people test positive and self-isolate, it helps stop the virus spreading.
Susan Hird, Consultant in Public Health in Sheffield, said: "As ever we're asking people to test regularly so that we can keep this virus at bay. The opportunity to get free lateral flow tests at a number of locations across the city or to order them online now makes it so much easier for us to do this.  
"Getting into the habit of twice-weekly rapid LFD testing means that we can keep each other safe and, alongside the vaccine, ensure we can continue to ease our way out of lockdown. I would also encourage people to download the Covid-19 NHS app so that as many people as possible can be contacted if they have been in contact with someone who has the virus. In Sheffield, our local track and trace team are successfully contacting 95% of all people who have tested positive with Covid, which is reassuring for all of us." 
While a positive LFD test is a red light, a negative test is not a green light. No test is 100% accurate so everyone must continue to play their part in preventing the spread of the virus by following the hands, face, space guidance.  People should still get tested even if they have had a Covid vaccination as they may still be able to pass the virus on to others, even if they do not become ill themselves.
Ways to get tested and ways to get home testing kits
There are several ways to get an LFD test in Sheffield. Supervised rapid tests are available at The English Institute of Sport Sheffield (EISS) lateral flow test site on Coleridge Road, Sheffield S9 5DA. It's open Monday to Friday 9am to 5pm and appointments can be booked at https://sheffieldbooking.sishost.co.uk/OnlineBookings/appointment.html. 
People can also collect test kits from this testing site without the need for an appointment and Sheffield employers with a workplace with less than 10 staff can pick them up on their behalf.
2 packs of 7 tests for home testing can also be collected from a local pharmacy or test site, or people can order online to get a pack of tests sent to their home.
Those who do tests at home need to report their results online or on the phone. The instructions on how to do this are in each testing kit.
Some employers and universities are also offering rapid tests so people can ask their employer or university about what is available to them. Those who attend or work at a school, college, or nursery can get rapid tests through their school, college or nursery. Primary school-age children and younger do not need to test.
More about the tests
For every 1,000 rapid LFD tests carried out, less than one test will give a false positive result. Extensive clinical evaluation has been carried out on rapid LFD tests, which shows they are accurate and sensitive enough to be used in the community for screening and observation purposes. More detailed information about Coronavirus testing is available at www.nhs.uk/conditions/coronavirus-covid-19/testing/
Financial support and self-isolation pack
Financial support is available if people test positive with a PCR (symptomatic test) who need to self-isolate and are facing hardship. They may be eligible for a test and trace payment or support through the Local Assistance Scheme
A self-isolation pack to help people to get through their period of isolation is also available here 
Our six testing centre locations are here
Other stories you might like