'Welcome Places' providing a warm welcome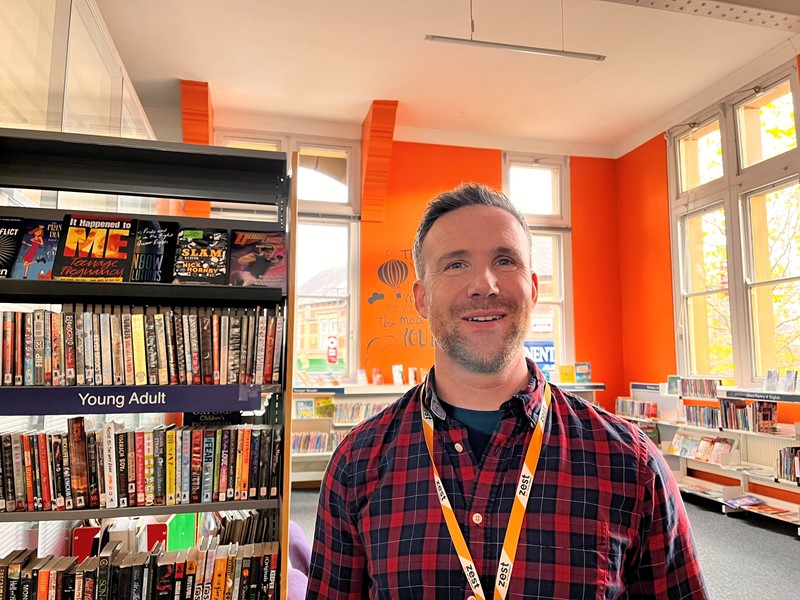 The cost of living crisis is impacting on everyone in different ways and in response, the council, voluntary and community organisations have created additional advice and support for anyone facing financial hardship in the city.
'Welcome Places' are open across Sheffield and many of them, such as libraries, were already established places where people could spend time, have a chat, find out information or get support.
But the number of Welcome Places has grown quickly, with over 88 Welcome Places now in Sheffield. They are where people can go and meet others, have a quiet read, share their experiences around any challenges they have or ask for advice, support, guidance around ways to navigate the cost of living crisis. Many of the Welcome Places provide free cups of tea and coffee.
Voluntary Action Sheffield has provided a community support map for the cost of living crisis, highlighting the network of Welcome Places located in all areas of Sheffield.
https://www.vas.org.uk/what-we-do/communitysupportforcostoflivingcrisis/
Matt Dean, CEO of Zest Centre in Upperthorpe, which is a community-led initiative for bringing people together, improving lives and increasing access to health gives insight below into what Zest offers to anyone who walks through its doors:
Diane and Hannah, regulars at Zest, talk about what Zest means to them as a Welcome Place:
Zest has a swimming pool, a male and female gym, a café provided by Food Works, a library, cosy seating areas, free IT facilities and day and evening events and activities. Zest's swimming lessons timetable is here: https://www.zestcommunity.co.uk/timetable/
Matt said: "Zest has always been a welcoming place and has a rich history of serving the local community here in Upperthorpe and Netherthorpe. We're immensely proud to be officially recognised as one of Sheffield's Welcome Places where we can offer a safe and secure space for people. In fact our mission statement outlines precisely that. We see it as a fundamental part of our role to foster communities where everyone feels welcomed, valued and can fully participate in the life of the community."
Councillor Terry Fox, Leader of Sheffield City Council, said: "I know from speaking with Sheffield people every day that many people are facing hardship and are worried about paying their bills.
"I'm pleased to see the city-wide response with all sectors getting involved and providing support in our local communities. To have so many places where people can just go and be met with a friendly face means the world to many people at a time like this. We hope people are feeling that support is out there and that they are not alone. I'm grateful for the support and expertise of the voluntary, community and faith organisations in the city. Their contribution is invaluable."
The city's overall package of support for the cost of living crisis has been in place for a number of weeks with the voluntary, community and faith sector providing help, advice, and support at www.sheffield.gov.uk/costofliving about money issues, energy costs, paying bills, applying for financial support and the role of family centres, community buildings and libraries as 'Welcome Places.'
Citizens Advice Sheffield's trained advisers are giving tailored information and advice to help people to find a way forward to cope with increases in costs. The council has set up a community support helpline too, on 0114 2734567, for callers to ask questions about any aspect of the cost of living crisis.
More information about Zest:               
Zest is the trading name for Netherthorpe & Upperthorpe Community Alliance or NUCA.
NUCA was established in 1997 as a community forum and by 1999 was successful in its bid to deliver an area regeneration programme (SRB 6/ERDF) worth £15 million, for which it was accountable body. The programme addressed priorities around community capacity, social inclusion, employment and training, community safety and health. This programme ended in 2006 and received an excellent external evaluation.
In 2007 Upperthorpe Healthy Living Centre Trust transferred full operational management of its centre to Zest. Zest has shifted its focus from grant funded work to delivery of services and contracts. In 2008 NUCA adopted a new trading name of 'Zest' to reflect its increasing role in the delivery of public services. It now works with partners at a local and city wide level and delivers a wide range of health, employment, leisure and community services.
The Zest Centre was originally built as Upperthorpe Branch Library in 1874, with a public swimming baths added in 1895. As a wonderful Victorian grade II listed building, it has a fascinating history.
Zest vison is to enable everyone in our communities to lead successful and healthy lives.
Zest's mission is to provide a healthy living centre delivering responsive services to tackle local inequalities, including health and wellbeing, employment and skills and sports, leisure and recreation
Zest fosters communities where everyone feels welcomed, valued and can fully participate in the life of the community enabling them to play an active role in supporting other disadvantaged communities in Sheffield.
People can get involved in what Zest does here: https://www.zestcommunity.co.uk/charity-membership/