#WhyWeCare – Foster Sheffield's future in support of Foster Care Fortnight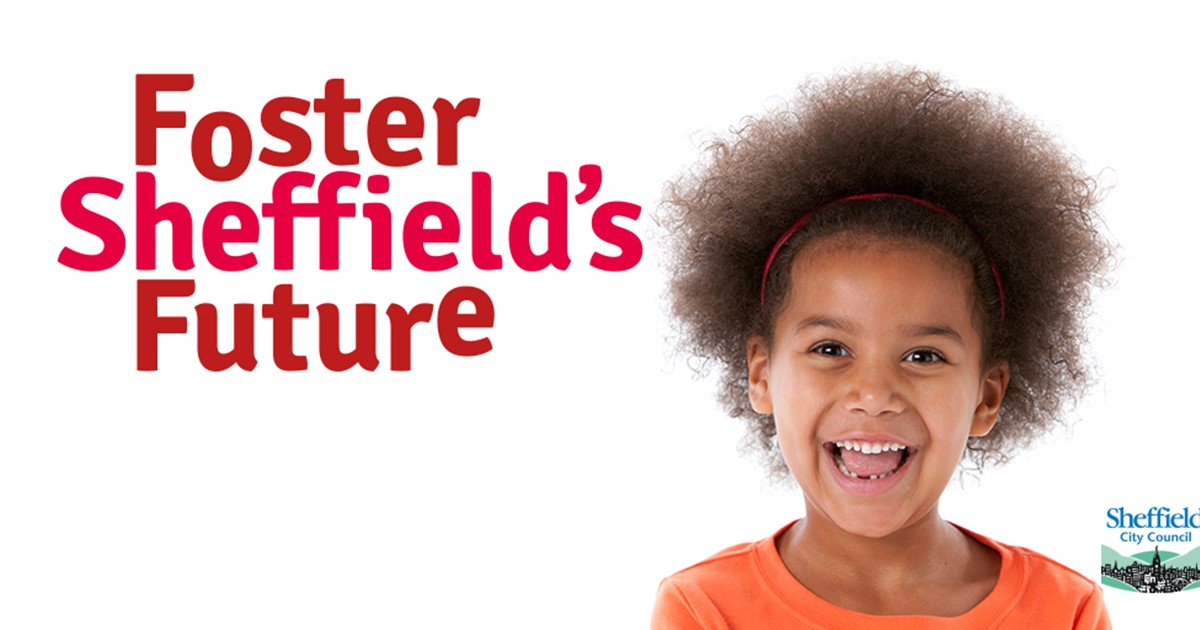 We're celebrating the extraordinary work and dedication of local foster carers, while calling for more people to provide loving homes for Sheffield's cared for children and young people in support of Foster Care Fortnight.
Foster Care Fortnight is an annual national campaign running from 10 to 24 May that aims to increase awareness of and celebrate the transformational power that fostering can have on a child or young person's life.
Fostering in Sheffield has already helped transform thousands of lives but there are still children and young people in our city who are looking for a stable home. With over 680 children and young people currently in the care of the council, we are calling on more people to foster Sheffield's future.
The theme for the awareness week this year is #WhyWeCare, so we have been speaking to a foster carer who joined us during lockdown to find out what inspired her to apply and about the positive impact it has made.
Carol Stanfield, a holiday and support foster carer for 5-10 year olds, said:
"I was a reading volunteer at my local primary school but then COVID came along, and I was no longer able to go into the school. I really missed the kids and I felt like I could do more. I saw the coverage of Foster Care Fortnight - this time last year - and I decided to apply. I was thrilled when I was accepted, and I am now supporting two families.
"I still work and most things in my life are the same. But on some weekends, it's completely different! The kids get to have my undivided attention, so I spend a lot of time at the park or playing games and I'm becoming very familiar with Disney films! It's great to mix up their weekends between things which are familiar to them and things which are a bit different. I think their families are appreciating the support too, I work closely with them to share information and to provide the best possible care for the child.
"If you think you can help a child who's had a difficult start in life, but you're not sure, the application process will help you work out if fostering is right for you. I encourage anyone thinking about it to just apply and give it a go."
Fostering with Sheffield Council is a supportive community and most importantly, it is a chance to change a young person's life for the better. Our service is not-for-profit so all our resources benefit our carers and children. It's all about getting our city's most vulnerable children into local homes where they can be safe.
Paul Dempsey, Assistant Director for Children and Families Provider Service at Sheffield City Council said:
"Our fantastic foster carers and the work they do make sure that the children and young people who come into care are loved, live happy lives and can achieve their full potential.
"By marking Foster Care Fortnight, we want to highlight the value of fostering and the positive difference it can make to young people's lives. I hope it will increase awareness of fostering and encourage more local people to come forward to foster.
"I want to say a huge thank you to all the foster carers that devote their time to caring for our wonderful young people, you are all truly amazing and are really changing lives.
"To those people who are inspired to make a difference, please get in touch to find out more. Sheffield City Council will support you through every step of the way."
We are always looking for people to join us and it's simple to apply to foster with us, you just need to be over 21, have experience of caring for children and have a spare bedroom in your house. Our foster carers receive a generous financial package (plus other allowances) and a comprehensive training and support package.  If you're currently a foster carer with another agency it's really easy to transfer to us and the assessment process is typically 16 weeks.
There are monthly online information evenings via zoom, where you can chat to our social workers and some of our existing foster carers as well as meet some of the fostering team. Book a place at: bit.ly/fosteringzoom
If you're interested in finding out more about fostering, please phone 0114 2735075 or visit www.sheffield.gov.uk/fostering
Other stories you might like