Your postal vote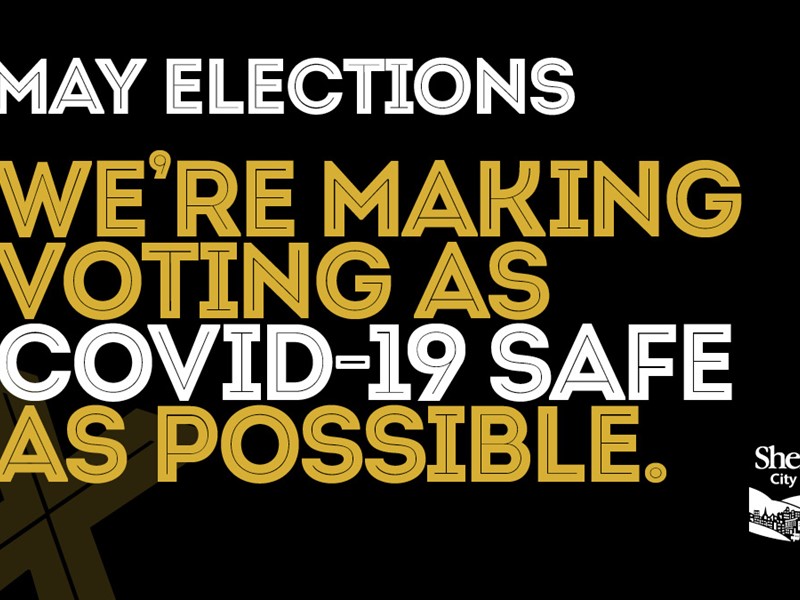 UPDATE
Kate Josephs, Returning Officer for Sheffield said:
"Our understanding is that postal votes have landed on doorsteps today. If anyone hasn't received theirs, please get in touch with us at elections@sheffield.gov.uk  
"Please complete your postal vote as soon as possible. You have until Wednesday to return your vote by post. You can also hand deliver your postal vote to the Town Hall or at your local polling station by 10pm on Thursday 6 May."
---------------------------------------------------------------------------------------------------------------
A delay at the printers means a final batch of postal votes has not yet been delivered to voters across Sheffield.  The printers responsible for producing the postal vote packs have assured Sheffield City Council that all packs are now in the postal system.
Kate Josephs, Returning Officer for Sheffield, said: 
"This obviously falls far below our expectations, and we are in urgent talks with the printers to ensure that no efforts are being spared in getting these postal votes delivered. All options are currently being explored to speed up the process and we are keeping in regular contact to monitor the progress.  Voting is your democratic right and we will do everything in our power to ensure that everyone is able to cast their ballot in these elections.
"I want to urge people to move quickly once their postal vote arrives. Don't delay, complete your form and ballot papers, and return the same day if possible. You can either post your votes back to us; hand your postal vote in at Sheffield Town Hall on any day up to and including polling day; or hand your postal vote in at any Sheffield polling station by 10.00pm on polling day (Thursday 6 May)."
The batch that is delayed contains around 15,000 postal votes and the council are working with Royal Mail to move these through the system as quickly as possible.
For those voting in person, each local polling station will be open from 7.00am to 10.00pm on Thursday 6 May. Safety measures have been put in place to make all our polling stations covid secure. We ask everyone to wear a face covering and to bring your own pen or pencil when attending your polling station.
You can get full information on how to vote, options available for voting, and what you are voting for here.
Other stories you might like