Amey's winter maintenance works end until colder weather returns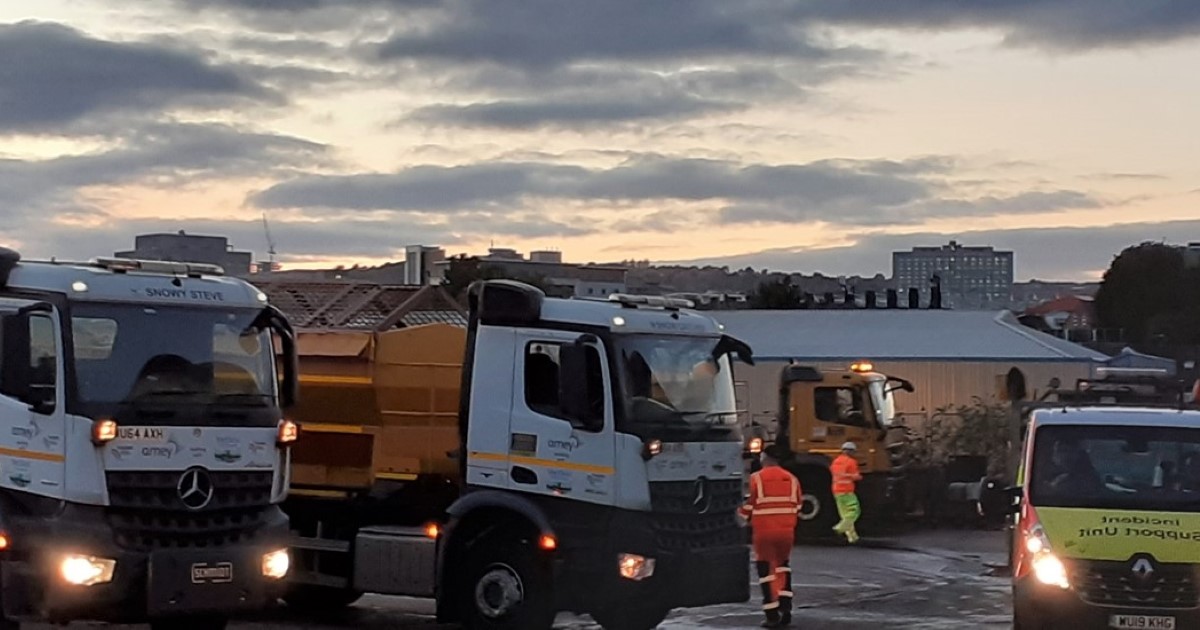 After another busy winter period, the council's highways contractor will soon close the doors on the salt domes for another year. 
This year saw the first significant snowfall in Sheffield for several years, when the city experienced between 10 and 18 inches of snow in some parts of the city over a 3-day period in early March.
 John Kirk, Amey's Winter Maintenance Manager, said:
"It's always difficult to predict what the weather will bring during winter, but this year has felt particularly cold, especially on higher ground where lower temperatures can often bring a higher risk of ice on untreated surfaces. We started gritting in mid-November and to date, we have carried out 139 gritting runs in total, compared to 113 last year."
Gritting teams worked around the clock and over two shifts of drivers drove 19 gritters, 7 times over 3 days, working over 580 hours, spreading 2,200 tonnes of grit across Sheffield's priority 1 and 2 gritting routes, supported by local farmers on higher routes. In addition, Streets Ahead refilled 894 empty grit bins over the same period, with 950 grit bins in total refilled in March alone. As the heaviest snow fell, over 700 calls were made overnight in relation to multiple fallen trees.
Now with the official end of the winter maintenance season over for another year, the final figures confirm that Streets Ahead have gritted Sheffield priority routes 139 times using approximately 11,800 tonnes of grit and salt to keep the roads clear of snow and ice. The team remains on stand-by in May just in case they are needed.
Other stories you might like