Council secures new funding to unlock £150 million of private sector investment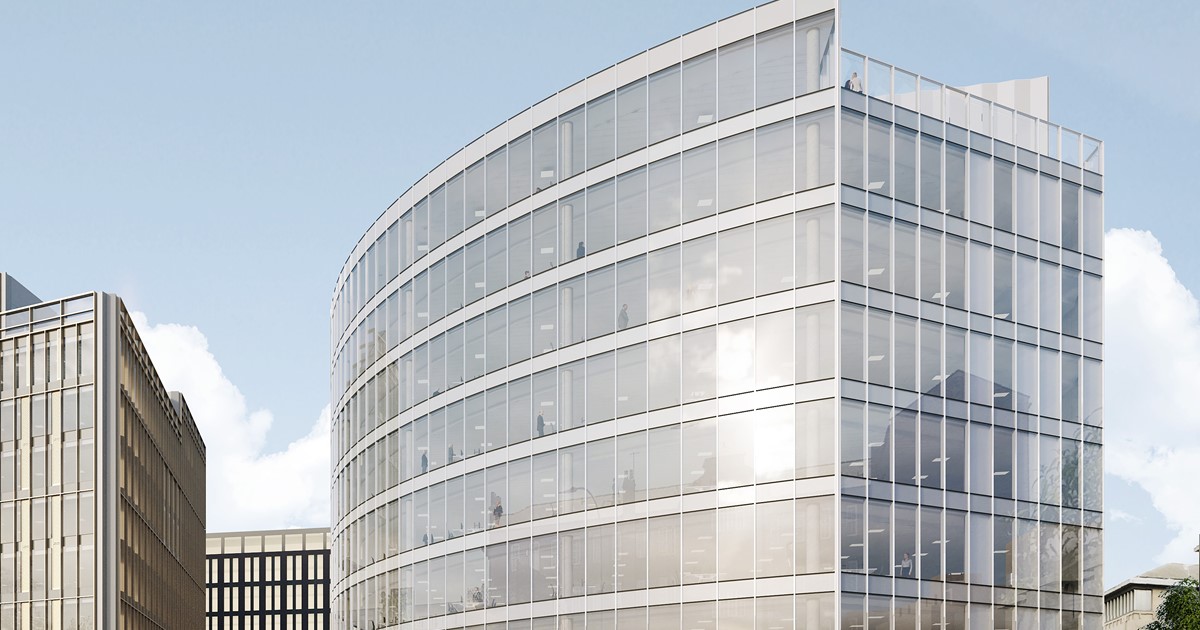 A report to be considered by the Council's Cabinet on 17th March seeks approval to enter into funding agreements that will help to deliver the first phase of development at West Bar.
Planning applications were submitted by the developer Urbo at the beginning of March for 368 high quality apartments, 100,000 sq ft of grade A offices and two new attractive public squares. These will be funded and owned by Legal and General with future phases to follow.
The Council agreed in principle in 2019 to take a lease of the offices in order to help increase the supply of good quality offices in the city centre, which is currently at its lowest level for many years. In an average year lettings in the city centre would be around 118,000 sq ft but at the present time only 17,000 sq ft of Grade A space is available.
In order to help to reduce any short term risks involved in taking the lease, the Council and Urbo, subject to finalising agreements, have secured a rental loan of £1.25 million from the Sheffield City Region JESSICA Fund. 
At the same time the two parties have also secured a £655,000 grant from the SCR Brownfield Housing Fund towards infrastructure costs which will speed up delivery of the apartments.
Subject to planning permission being granted, both of these parts of the development will start on site this year.
Councillor Mazher Iqbal Cabinet Member for Business and Investment at Sheffield City Council, said:
"We know that the long term economic impacts of the Covid-19 pandemic will be uncertain, but even before that had begun we had recognised the need to adapt the City Centre with a much wider variety of uses and activities. Good quality offices, new homes and attractive public spaces are all part of that mix.
"We are also certain that whilst working from home is likely to continue to some extent in future, there will still be a need for the supply of well designed, flexible high quality office space, which is vital to sustaining the growth of the city's economy.  I'm really pleased that we have been able to secure this new Sheffield City Region funding to help to accelerate the delivery of this transformational development."
The West Bar site is an important development in the regeneration of the north of the City Centre, better connecting Burngreave and Kelham to the core of the centre itself.
Ben Rodgers, Head of Regeneration at Legal & General, said:
"Our vision for West Bar is to deliver a much-needed new quarter for the centre of Sheffield, creating thousands of new jobs, and delivering on the city's housing and regeneration needs. In particular, the need for quality office space as the city looks towards new hybrid options and flexible ways of working. Partnerships with proactive, forward thinking Local Authorities, such as Sheffield City Council, are key to delivering regeneration at pace and today's announcement represents a great next stage of our partnership."
Peter Swallow, Managing Director at Urbo, said:
"We are delighted to take plans for the first phase at West Bar to the next stage with the commitment from Legal & General to invest £150m.   No.1 West Bar Square will offer large footprint, modern office accommodation, currently lacking in Sheffield city centre. Delivering West Bar, which ultimately aims to provide up to 1 million sq ft of vibrant new mixed-use space, is testament to the strength of Sheffield as a considerable powerhouse in the North and an attractive place to live and work."
The site will ultimately accommodate 6,000 jobs within a 10 minute walk of the bottom of Fargate, which will be a massive benefit to proposals for a rejuvenated high street as part of the Council's Future High Streets Fund scheme.
Other stories you might like