How we're celebrating International Women's Day 2021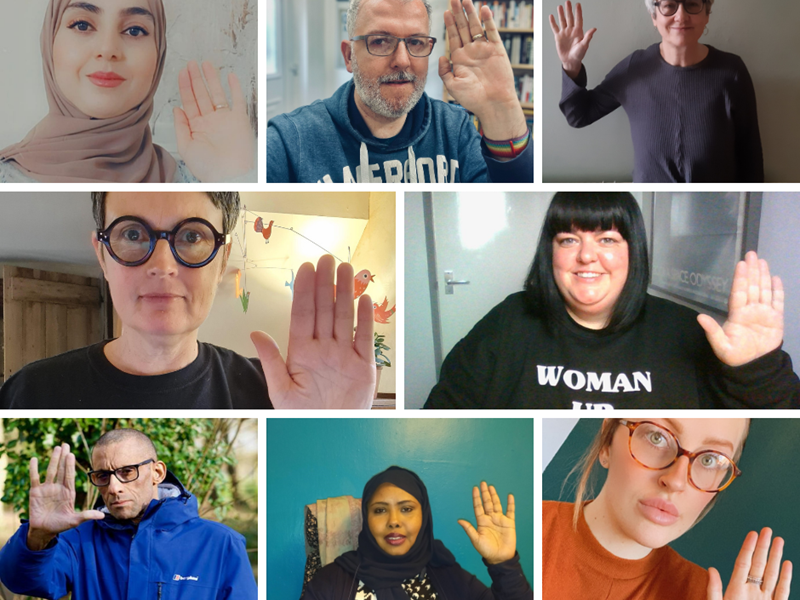 Women around the world will be celebrated next week as part of International Women's Day (IWD) 2021.
International Women's Day, which is celebrated on 8 March every year, is a global day celebrating the social, economic, cultural and political achievements of women and promotes positive change by raising awareness about women's equality.
The theme for this year's day is 'Choose to Challenge' – calling out gender bias and inequality. As part of this, here at Sheffield City Council, we will be participating in the official theme's social media campaign and marking the occasion by hosting an online social event in partnership with Together Women.
To take part in the official social media campaign, we're asking Council colleagues and people across Sheffield to join us by sharing a photo of themselves with their hand raised on Monday 8 March, demonstrating their commitment to challenging gender-based discrimination and sexism. People wishing to strike the #ChooseToChallenge pose and share on social media can tag us in their posts and we will repost across our platforms to highlight Sheffield's commitment to forging an inclusive world.
Another strand of this year's theme is based around seeking out and celebrating women's accomplishments. On Friday 5 March from 10am-Noon, we will be partnering with Together Women to host a virtual celebration where people are invited to join us for a cuppa, share stories and listen to a range of inspirational speakers from diverse backgrounds draw upon a time in their life where they chose to challenge. The free event is open to the public, register to attend via Eventbrite.
Councillor Mary Lea, Cabinet Member for Culture, Parks and Leisure, said:
"Sheffield has a rich history of strong women who were not afraid to challenge the status quo to ensure women reach parity. From the integral part our Women of Steel played in keeping the industry going through both world wars, to the strength and determination showed during the women's suffrage movement, International Women's Day is a chance to celebrate the lives of those strong women who have made significant historic contributions to Sheffield and the world at large.
"But, while we have seen phenomenal progress, women still face prejudice in our society. It's important that we recognise and support the many women who continue to stand up and challenge for our equality today and in the future.
"Our city is an inclusive city and we strive for equality for all people, not just women. I hope that by raising awareness of equality issues we will inspire future generations to stand up for what's right and make a difference, for everyone."
You can find out more about the online event this Friday here and follow our IWD social media movement and share your photo with us on our platforms at Facebook, Twitter and Instagram.
ENDS.
Other stories you might like