Mandy Fletcher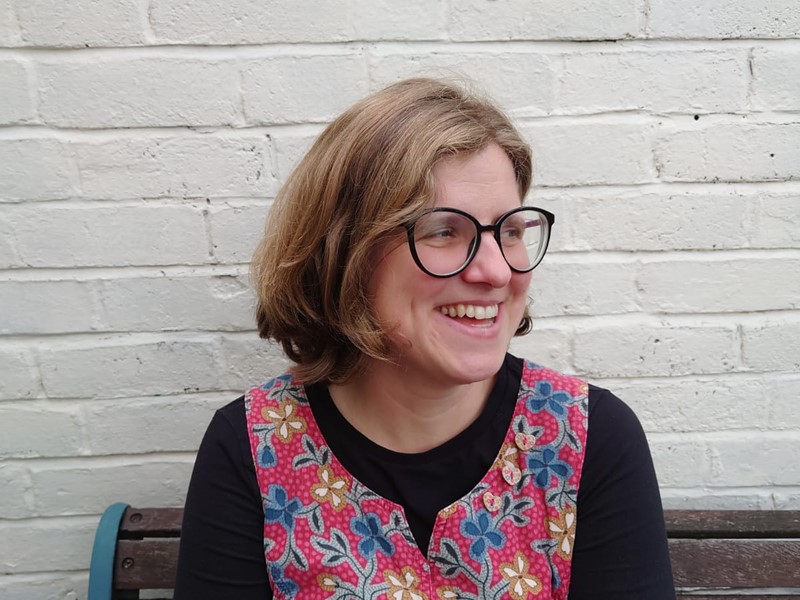 Mandy is a web developer and co-owner of Artumi, a digital development agency and affiliate site https://www.pocketsforwomen.co.uk/ which curates feeds of clothing aimed at women which has pockets (not always an easy find for dresses and skirts!).
Mandy is married to Richard who started Artumi in 2005 after landing a big project which allowed him to go solo. Mandy joined in 2008 and Artumi has been a limited company since 2013.
Artumi has grown based on the talent and drive of Mandy and Richard, working with clients to develop sites, incorporating databases, fulfilling client requests and finding solutions.
Mandy hadn't planned for a career in digital, it was an emerging sector when she was growing up. Not originally from Sheffield, Mandy came to university here (where she met Richard) and stayed.
She studied chemistry, loving the problem-solving elements that, breaking down the issues and finding solutions. Working in web development was a natural fit for Mandy, providing the perfect environment for her to use her skills and ability in analysis and problem-solving.
Mandy and Artumi are currently at an exciting crossroads, looking for new opportunities and possibly a new direction as the digital world evolves again.
Mandy loves her current project pocketsforwomen.co.uk, providing an affiliate feed of clothing designed for women which has pockets, sure to be popular as these can be hard to find! She may potentially upskill in AI and consider how that might help with filtering onto the site more effectively.
Of where she is now Mandy says:
"I'm following my heart, interests and the market. I will enjoy some time to breathe, research new technologies and I'm open to people joining and exploring new partnerships. I also really want to see where pockets for women goes!"
What advice do you have for girls/women considering studying STEM/digital or entering a career in it?
"I've never worked in a big company, there's an idea of stereotypical coder who is a man who does nothing else and codes all the time. You don't have to live, eat, sleep coding. If you like science or are technically minded it could be for you. Don't be put off by the culture."
As part of International Women's Day we are highlighting the experience and achievements of women in tech in Sheffield. Follow for further features on our women in tech. 
Other stories you might like