One year on from the death of George Floyd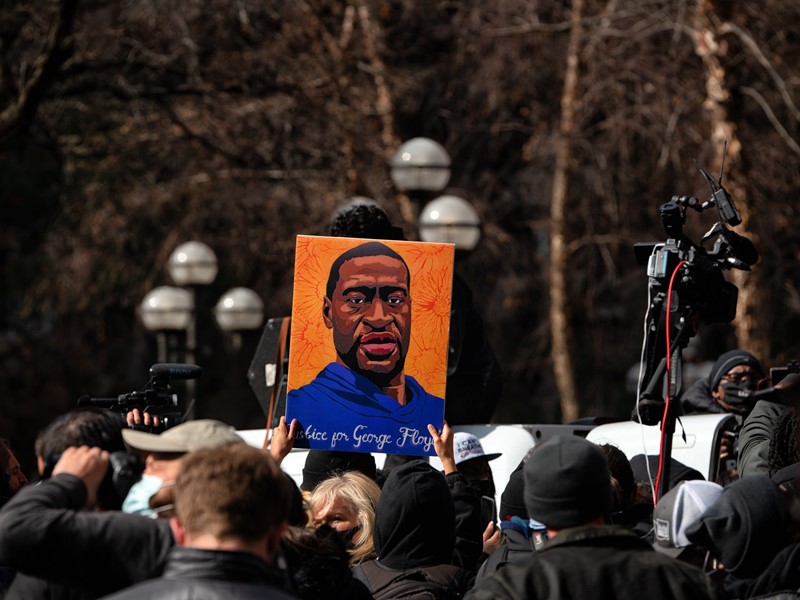 Kate Josephs, Chief Executive of Sheffield City Council, said:
"It is exactly one year since the murder of George Floyd by a police officer in Minneapolis.
"After his death, a groundswell of emotion emerged; people marched, spoke out, and demanded a clear commitment to lasting change. The Black Lives Matter movement was in the headlines, and on every front page. The impact reverberated across the globe.
"Twelve months on, it is vital that we keep talking about race, and that we listen to and act on the experiences of our black communities, including here in Sheffield.
"The city's independent Race Equality Commission (REC) is playing a hugely important role in Sheffield this year, hearing and understanding residents' experiences of inequality. Public hearings are taking place online over coming weeks and people are being encouraged to submit evidence across six key themes.
"As a council, we have committed to tackling prejudice and discrimination in our city, wherever it is found.
"We know there is racial inequality here in Sheffield, and we must all work together to tackle it. We can and must do more, as a council, and in partnership as a city.
"As Chief Executive of Sheffield City Council it is absolutely vital to me that Sheffield is a place that people of all races, cultures and identities feel proud to call home."
Read more about the Race Equality Commission.
Leadership Advisor for the Co-operative Executive and Executive Member for Poverty, Fairness and Equality at Sheffield City Council, Councillor Abtisam Mohamed said:
"The tragic death of George Floyd and the actions that surrounded his murder will resonate across Sheffield forevermore.
"We must continue to work tirelessly to ensure we champion inclusivity and equality, within our organisation and across our diverse neighbourhoods. Discrimination of any kind will not be tolerated in our city and like many organisations across the country, we know that we still have to make significant progress to better understand our communities and the prejudices that still exist. We must recognise that institutional racism is an important element that cannot go unaddressed, and we hope the outcomes of the REC will provide the impetus to address this.
"Everyone should feel at home and safe in Sheffield, regardless of race, disability, background, religion or belief, sex, gender identity, age or sexual orientation.
"Whilst we strive to do better, and our existing commitments go some way to ensuring this, we all still have a responsibility to learn from George's death and the subsequent Black Lives Matter demonstrations, by not only educating ourselves on racism but being proactively anti-racist."
The second of six hearings held by Sheffield's Race Equality Commission will take place via Zoom today and Thursday 27 May, 10am-4.30pm to examine evidence of racial inequalities within education and education settings in Sheffield.
To access the hearing use ID number: 940 2890 6837 and passcode: 282278
Other stories you might like