Investing in Sheffield's green open spaces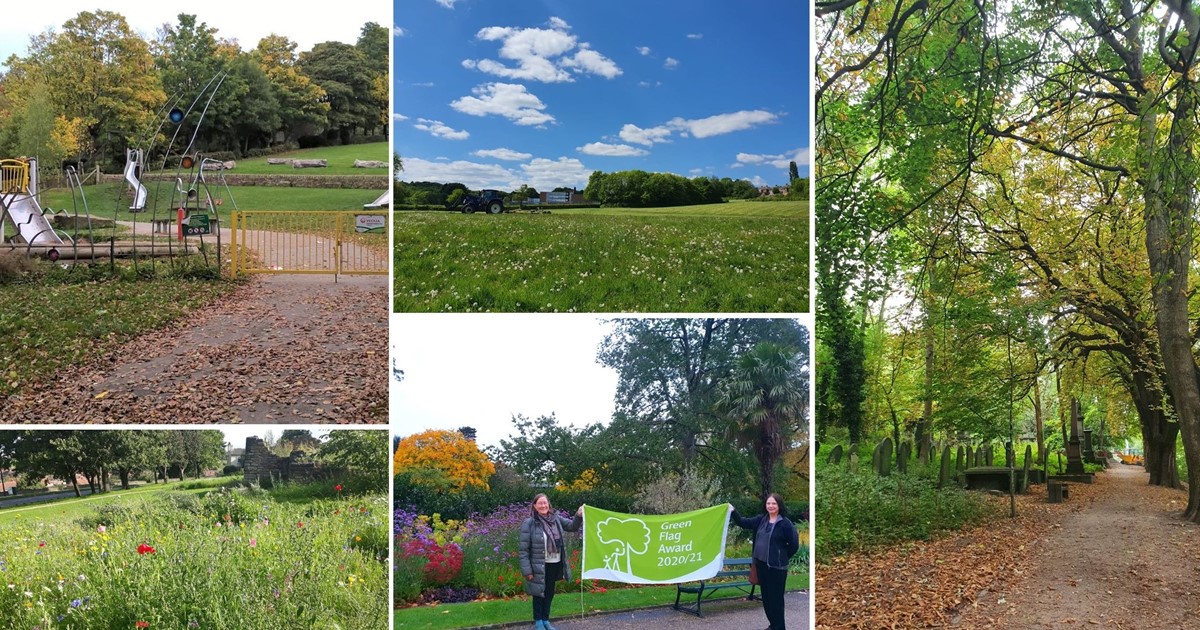 Following a year of investment, improvements and sheer hard work in Sheffield's parks, woodlands and countryside, Sheffield City Council's 2021/22 budget once again prioritises the city's green open spaces, committing £400,000 towards projects to benefit local communities, biodiversity and the natural environment.
Agreed under the Council's Capital investment programme, the Green Open Spaces priority aims to restore and enhance civic pride in Sheffield's parks and playgrounds, providing quality places that are accessible to everyone.
Green spaces have proven to be a lifeline for many residents throughout the COVID-19 pandemic. The increase in their use has placed increased pressure on council services, but the authority is continuing to invest as much as possible to ensure they are beneficial and well used.
Far from being left to slide into decline, we are ambitious for Sheffield's abundance of precious green assets.
This year's investment focuses on a dedicated strand of works from the 'Cleaner greener safer' priority. Funded primarily from either S.106 contributions from developers (which are required to be spent in green spaces), Public Health money, (with the aim of reducing health inequalities in the City) or from funding grants (such as Sport England or Heritage Lottery Fund).
As well as the money committed by Sheffield City Council, significant projects will continue in 2021/22, where funding has been secured from external sources. This includes two Heritage Lottery funded projects: the £1million café project in partnership with Age UK to transform the Old Coach House Building in Hillsborough Park, and the ongoing £3.75million conservation and restoration programme at Sheffield General Cemetery.
Councillor Mary Lea, Cabinet Member for Culture, Parks and Leisure at Sheffield City Council, said:
"Sheffield's parks and green spaces have always been loved and celebrated by people living, working, studying in and visiting the city, but since the pandemic began a year ago, they have become more important than ever.
"Quality green spaces provide many benefits in terms of mental and physical wellbeing and access to parks' facilities helps to address the health inequalities we see across the city. We are extremely lucky that wherever you are in Sheffield you can access green open space for leisure, recreation, exercise, social contact as well as some of our most popular events and that's why we will always prioritise our wonderful natural assets.
"Last year alone, we carried out works and improvements in outdoor spaces across wards in every area of the city, ensuring that all communities benefit from the funding we have committed or secured. This has included skate parks, playgrounds, paths and access routes, visitor centres, pavilions and more, and we already have plans in place for 2021/22 improvements."
Playground improvements were carried out at parks including Cookson, Oxley, Green Oak, Richmond, Hillsborough, Foxhill, Duchess road, Nottingham Cliff and more. Plans are ongoing for improvements at parks this year including Chelsea, Upper Hanover, Mortomley, Worrall, Philadelphia Gardens, Bolehills and Stannington, as well as brand new playgrounds for Woodthorpe, Westfield and Spider Park at Wisewood. 
Cllr Lea added:
"On top of all the improvements, our hard-working staff have carried out thousands of hours of maintenance, including managing more than 600 litter bins, carrying out more than 200 playground cleans per week, mowing the equivalent of 18,000 football pitches of grass and maintaining more than 5,000 flower beds. This effort was once again recognised through receival of 13 Green Flag awards – the national standard for quality parks and green spaces."
Looking after Sheffield's parks is no mean feat. The work includes:
maintaining and emptying 648 bins - and during the summer clearing up to 2 tonnes of litter a day from some parks
maintaining and planting 5,486 flower beds
cutting and trimming 512,959sqm hedge
mowing 128,647,544sqm of grass (18,017 football pitches)
playground cleaning to support Covid hygiene measures, of up to 200 cleans per week during the initial reopening period
The parks service put together a summary of the achievements in the last year and what's coming up in the year ahead.
Acknowledging Sheffield's commitment to sustainability and the significance of green spaces in the council's plans, Cllr Lea said:
"Our parks also play a vital role in our ambitions for a sustainable future. We are moving forward with our commitment to plant 100,000 trees over the next 10 years and even with the challenges of Covid restrictions we are on course to plant 10,000 this year. We're increasing biodiversity through relaxation of mowing routines allowing more wildflower to grow naturally and working with environmental experts on ecology projects that create and encourage wildlife habitats."
The huge amounts of investment and ongoing work into Sheffield's parks, woodlands and countryside is reflective of the many benefits they bring to the people who reside here, highlighting why Green Open Spaces is always a priority.
For more information contact the council's Parks and Countryside service at parksandcountryside@sheffield.gov.uk or call 0114 2500 500.
Follow on social media @parksheffield on Twitter & Instagram, or @sheffieldparks on FB to keep up to date with all the latest projects, improvements, events and information.
Other stories you might like